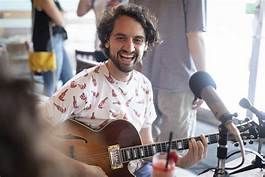 The Music Box Village
4:00pm
$5–$12
FRIDAY NIGHT OPEN HOURS 4-9PM
Open Hours invite guests to explore the Village and get hands-on with our 'musical architecture.'
During certain hours, musician docents are present in the Village giving guests a more in-depth look at how Music Box instruments work, leading visitors in improvised music-making and talk ing about the project in more detail. These New Orleans musicians make great Village guides! Thanks to the Positive Vibrations Foundation sponsoring our docent program!
Musician Docents - 6-8pm Josh Starkman, Ben Polcer and Nick Solnick. Josh Starkman is a musician who wants to make you smile. He plays guitar super good. His passion for music and people is infectious. Have a great day, we love you! Ben Polcer has become a fixture in the clubs, dance halls, and concert venues all around New Orleans. He plays regularly with local jazz groups such as Meschiya Lake and the Little Big Horns, the Shotgun Jazz Band, The New Orleans Classic Jazz Orchestra, and The Preservation Hall All-Stars. This musical adventure has given him opportunities to play at festivals all over the country, as well as Europe, Canada, and Brazil.
We have a full seasonal bar on-site and often feature great local food popups!