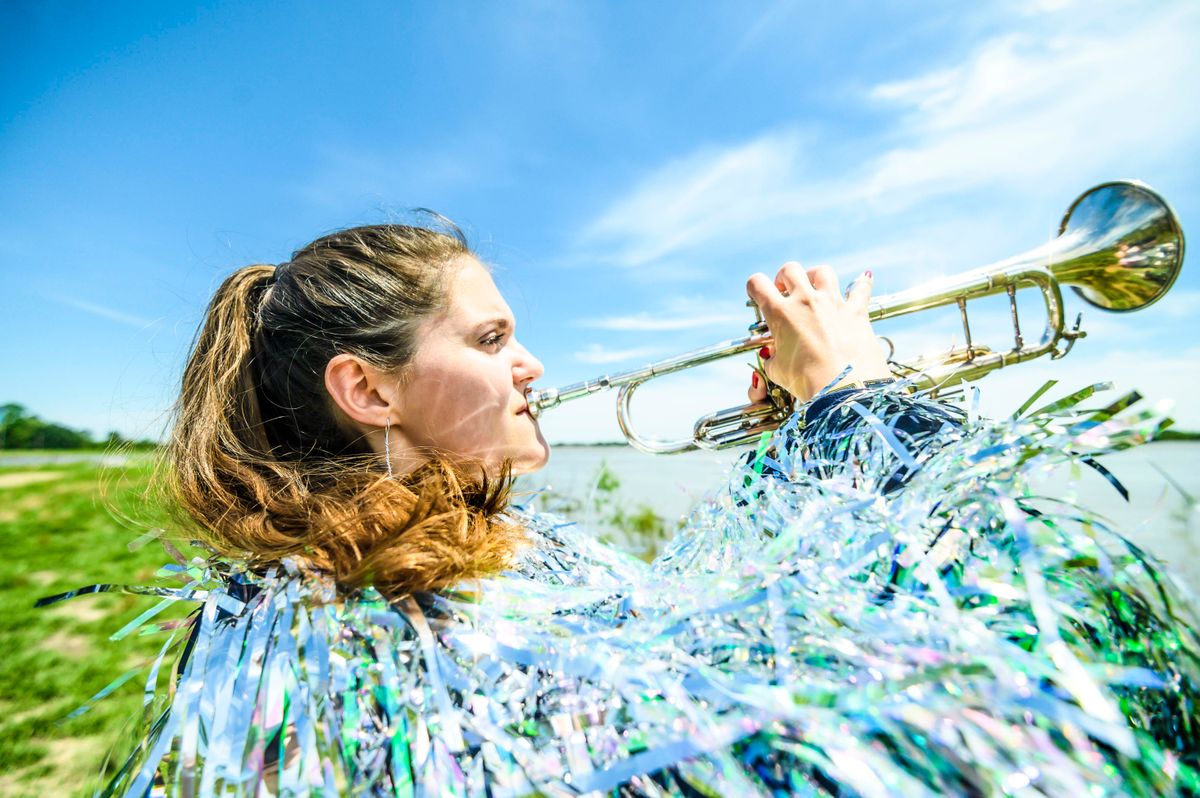 The Music Box Village
4:00pm
$5–$12
FRIDAY NIGHTS AT THE MUSIC BOX HOURS 4-9PM
Open Hours invite guests to explore the Village and get hands-on with our 'musical architecture.' Our musician docents are local musicians who post up in the Music Box Village to play the houses and show guests how to make music. On Fridays, they live improvise and play the Village- guests can join in on the fun and play along! *This is not a performance or concert, its improvised & interactive music-making for and with visitors*
Food Popup- Street Fixe Asian Fusion Street Food- @streetfixenola Donburi menu (Beef, Chicken & Egg, Tofu & Mushroom)
Musician Docents- 6-8PM
Robin Sherman, Joshua Starkman and Emily Mikesell
Emily Mikesell is a New Orleans based trumpet player and the leader of Smiloh, an up and coming electro-acoustic trio that mixes Bjork inspired songwriting with soulful trumpet solos. Emily loves to collaborate with other artists and is thrilled by exploring the sonic possibilities of the Music Box Village.
Robin loves to make music and he loves the Music Box. Locally, you can find him teaching in the Popular and Commercial Music Department at Loyola University or perhaps playing a gig on bass with an exciting local artist or putting on a quirky original musical at the Marigny Opera House. You can find him on the internet playing bass on Iggy Pop's recent single "James Bond".
Joshua Starkman wants you to have a nice day!