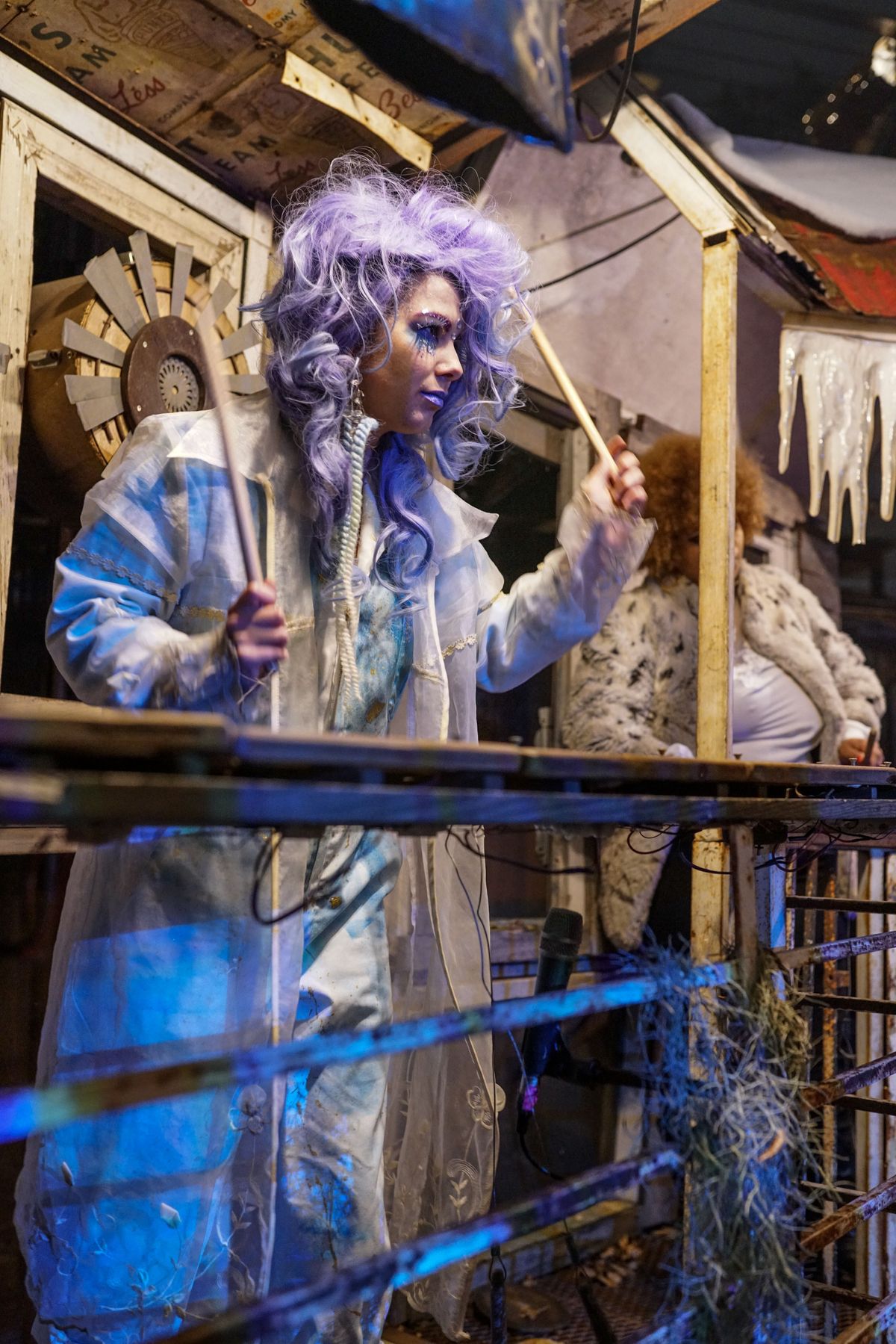 The Music Box Village
10:00am
$5–$12
OPEN 10:00am - 7:00pm
Explore the Music Box Village, an art garden of 'musical architecture'
Musician Docent 3:30-5:30pm: Tasche de la Rocha Tasche is a multidimensional band leader of multiple projects as well as solo psych soul singer-songwriter. With her intricate fingerpicked guitar, de la Rocha was raised in the circus as a child and resigned to fully devote herself to music. After starting out singing on street corners for a living and performing her entire life, Tasche has moved onto touring and occupying many stages in New Orleans. Whether performing solo or with a group, Tasche evokes a magnetic atmosphere pulling the audience in to forget time itself.
Food Popup- The Spotted Tongue (Filipino)
Thank you to Positive Vibrations Foundation for sponsoring our Musician Docent program.