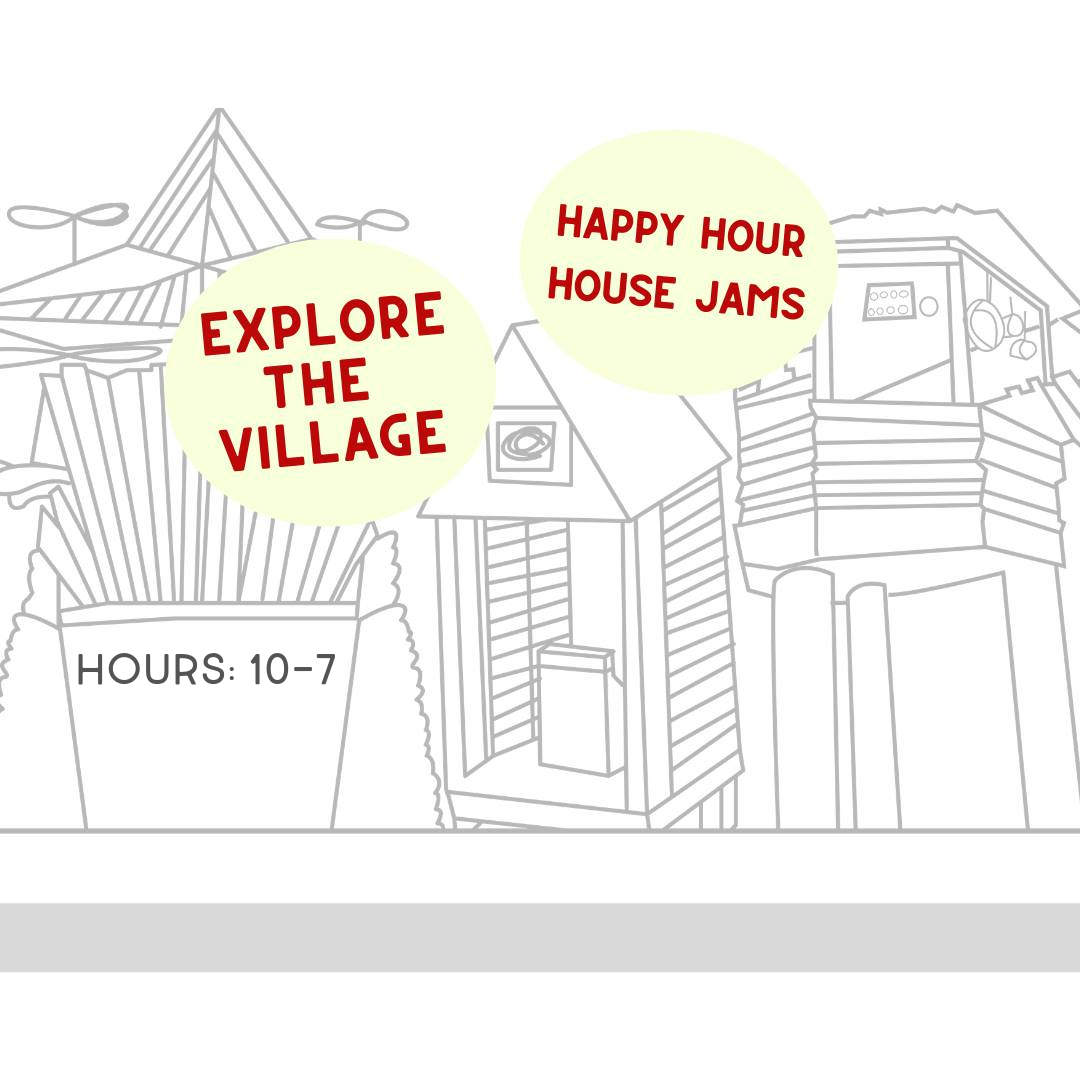 The Music Box Village
10:00am
$5–$12
OPEN 10:00am - 7:00pm
Explore the Music Box Village, an art garden of 'musical architecture'
3:30 - 5:30 Musician Docent: Melissa Guion Melissa Guion creates music under the moniker MJ Guider, with releases out on Kranky Records and Constellation Tatsu. She has performed in and around New Orleans, the US, and internationally. Since 2011 she has hosted the experimental radio program Night Gallery on WTUL, which can be heard Friday nights at 8PM central. A New Orleans native, she holds a Bachelor of Music from Loyola University and works as a freelance graphic designer when not producing music or sending it out over the airwaves.
Food Popup- Fowl Mouth
Musician Docents activate the musical architecture in the Village with and in front of Open Hours visitors but they are not performances, They are Music Box Village guides who show guests how to engage more deeply with the sonic sculptures we have out here! Thank you to Positive Vibrations Foundation for sponsoring our Musician Docent program.