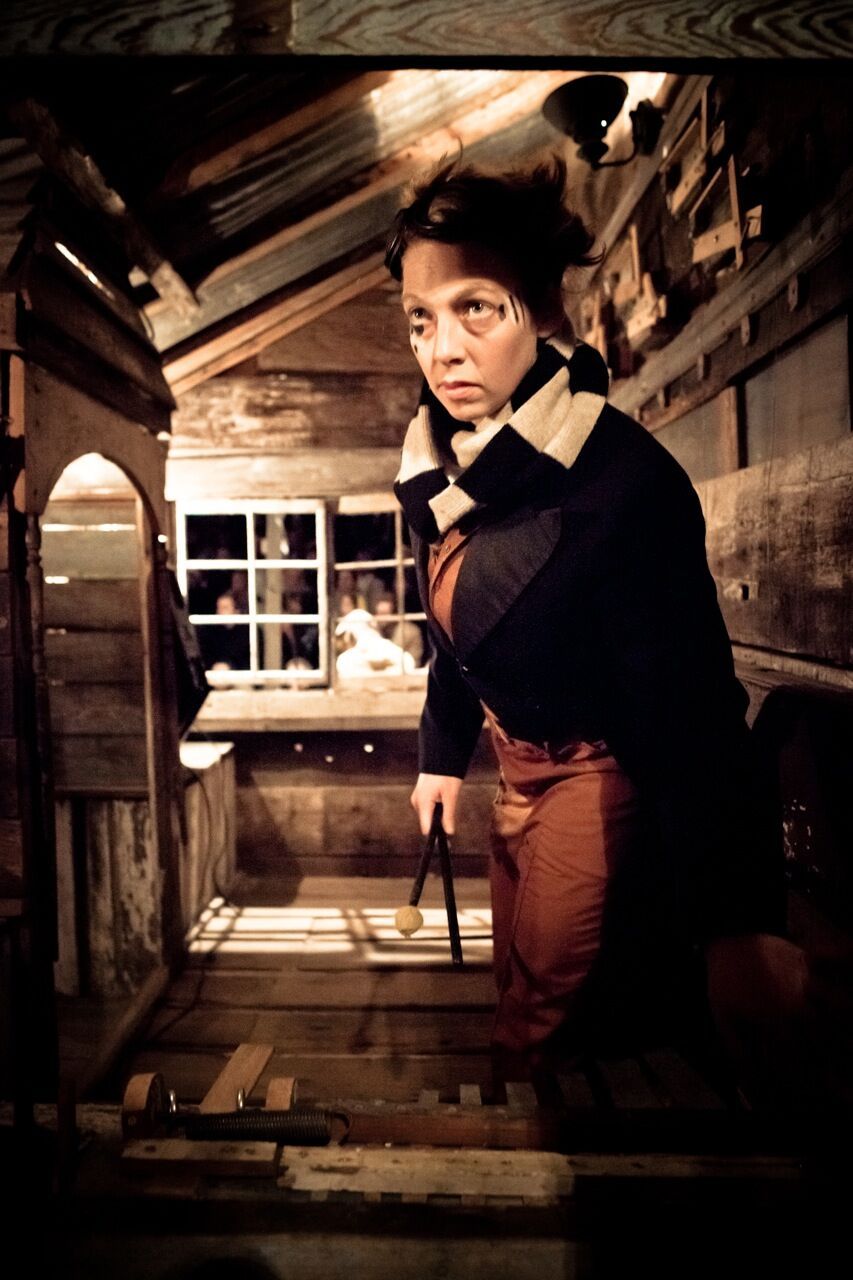 The Music Box Village
10:00am
$5–$12
Visit the Music Box Village and get hands-on with our sound art installations! The art garden is entirely interactive so visitors can come out to see our original sculptures and make lots of noise. In the evenings, you'll find local musicians wandering around the Village playing the houses and showing visitors how to make music in the Town.
Musician Docent: Tif Lamson, Aurora Nealand- Tif is one of our Music Box Village aficionados! She leads our House Band and the monthly series, Teddy's Twilight Serenade, where she encourages other local artists to dive into the sounds and experience of playing 'musical architecture'. Born and raised in Lafayette, LA, Tif 'Teddy' Lamson grew up playing and performing music since early childhood. In 2008, she co-created the music group known as GIVERS. They self-produced and released an EP which led to their signing a deal with the international record company, Glassnote Records. After the release of their debut LP, IN LIGHT, the group became a staple on the national festival circuit and performed on The Tonight Show starring Jimmy Fallon and Jimmy Kimmel Live! TV Show. Tif went on to be featured on artists' records such as Preservation Hall Jazz Band, Anders Osbourne, Jabberwocky, Grammy-nominated Valcour records' Rediscovering Lomax in the Evangeline Country-Lomax Tribute Compilation, alongside many others. She currently resides in New Orleans where she continues to explore musical endeavors including projects such as Neva Wright and the My Bads, Jelly Toast, a third GIVERS release, and a Solo debut effort in the works.
Aurora- An established bandleader, composer, performer and improviser, Aurora Nealand has become a prominent force in the New Orleans music scene since she first arrived in 2004. Combining the "formal education" – a music composition degree from Oberlin Conservatory and training at the Jacques Lecoq School of Physical Theatre in Paris – with the "informal" experience of playing music in the streets and clubs of New Orleans and throughout the northern Hemisphere, Nealand has emerged as an innovative, sensitive and daring music creator and performer.