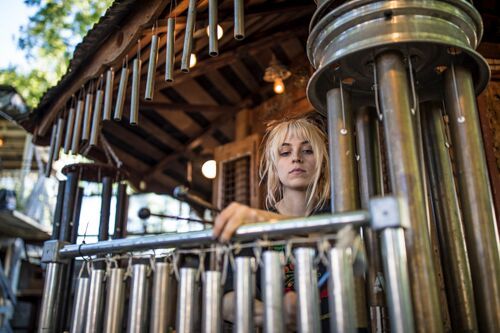 4557 N Rampart St
10:00am
$5–$20
OPEN 10:00am - 7:00pm
Explore the Music Box Village, an art garden of 'musical architecture'
3:30 - 5:30 pm Musician Docent: Tif Lamson. Tif is a long-standing Music Box Village collaborator. She has played with and led dozens of local musicians in the Village over the last 4 years. She is the director of our monthly supper club series, Teddy's Twilight Serenade. We're excited to have Tif out live improvising for and with visitors during our very special 10th Anniversary Weekend. Thank you to Positive Vibrations Foundation for sponsoring our Musician Docent program.
Popup Food Vendor- Thali Llama
Savory continental Indian cuisine full of warm spices and flavor!