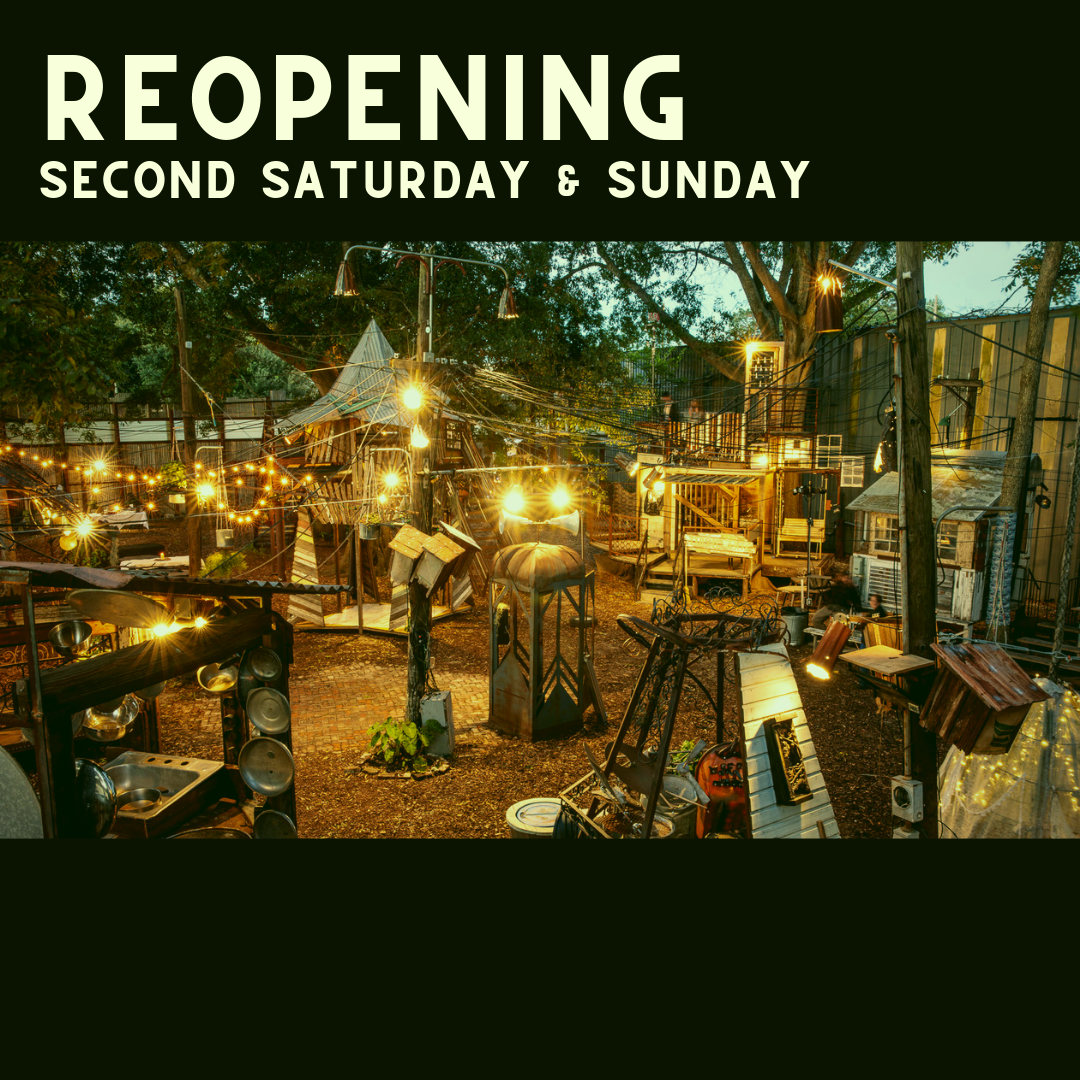 4557 N Rampart St
10:00am
$5–$12
Reopening Weekend: Sunday
Special thanks to the Positive Vibrations Foundation for sponsoring our musician docents who will be out activating the Music Box alongside visitors during open hours this Fall season!
Come celebrate opening weekend with us!
Open Hours invite guests to get hands-on with our "musical architecture". Chat with docents to learn more about this unique project, and see the town brought to life by local musicians.
Come early Sunday for brunch happy hour from 10am-Noon.
Local musician Cody Hoover will be on-site 3:30-5:30pm to activate the Music Box Village.
Big Easy Treats food truck will be out all day serving up snowballs & grilling.
New Music Box Village members and season ticket holders will receive a souvenir cup and free beer courtesy of Bayou Teche Brewing. Find out more about becoming a member on our memberships page!