Education
Educational programming in the Music Box Village is one of the many ways that New Orleans Airlift works to fulfill its mission to collaborate to inspire wonder, connect communities, and foster opportunities through arts education and the creation of experimental public artworks. Our offerings often change throughout the year as we integrate educational objectives into our performances and large-scale projects, and weave in new collaborators.
Programs have included adult welding classes, student concerts, Airlift's Hometown Heroes Summer Camp, Girls Tool School, and field trips for students K-12.
field trips
Contact our education team at education@neworleansairlift.org to schedule a visit for your class or group. We work with teachers to develop activities and lessons relevant to your learning goals. We also welcome school and community partners who want to work together on semester or year-long learning projects in the arts to get in touch with us!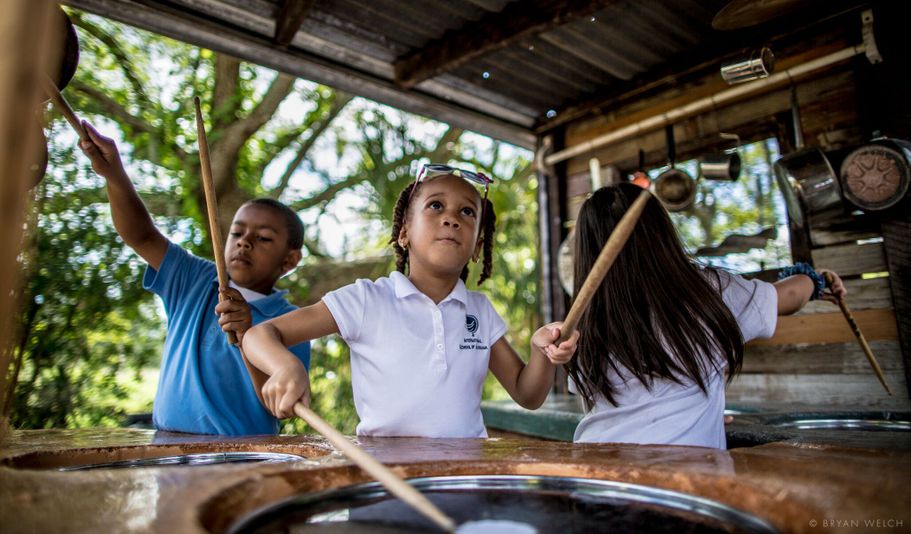 Early Childhood Enrichment
Pre-K through 1st grade
Our hands-on early childhood field trip program encourages moments of wonder and possibility, through discovery-oriented playful learning opportunities in our immersive and one-of-a-kind space.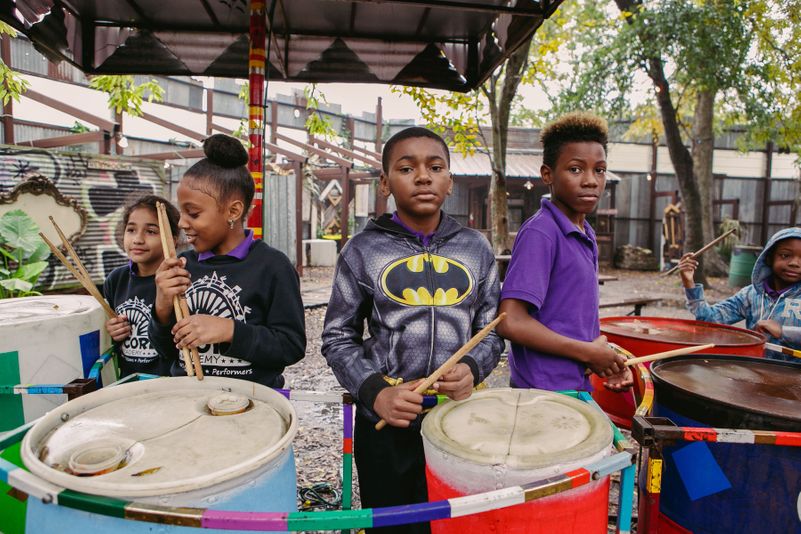 Creative Process / Art-Focused
1st Grade through 12th Grade
Led by teaching artists, our educationexperiences encourage close looking, personal connection, and collaborative meaning-making through music, writing, drawing, design, performance, fabrication skills, and other disciplines.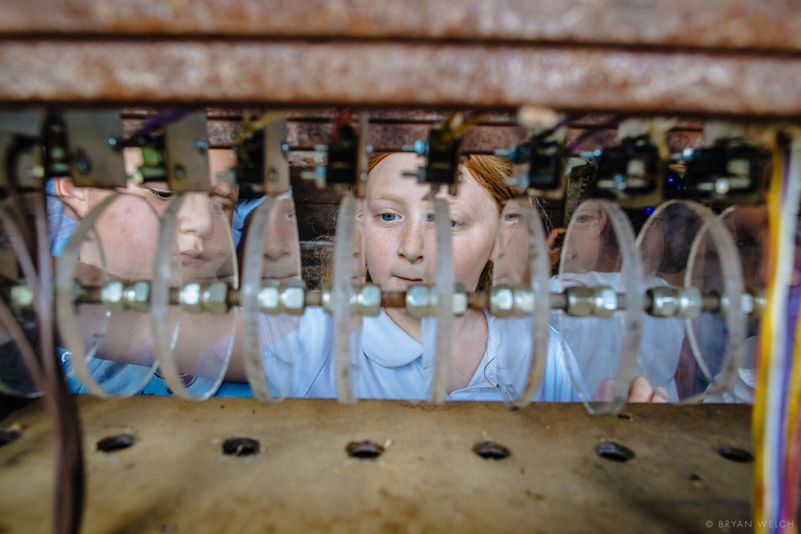 STEAM Focused
5th grade – 12th grade
Led by our established fabrication staff, our STEAM (Science, Technology, Engineering, Art, and Math) field trips examine the engineering aspects of our unique musical houses to explore the intersection of art and science.