"The Music Box's central idea — that music is something in which you can live — turns out to be the fundamental tenet of the city where it has thrived, and which it's inspired. High concept and nontraditional as it may be, (The Music Box) has found a place in the long history of New Orleans music." - NPR /Ann Powers
Current Press Releases
July 24, 2019 2pm
For Immediate Release:
June 12th, 2019
Contact: Jay Pennington, jay@neworleansairlift.org / 504-301-8983
Two New Music Box Outposts Spring Up Across the U.S. & the Atlantic Ocean!
New Orleans Airlift partners with L' Astrolabe, The Consulate General of France in New Orleans and the Hop Pop Hop festival to send a Music Box to Orléans, France!
France made an official alliance between the cities of New Orleans and Orléans in January of 2018, three centuries after Jean-Baptiste Le Moyne de Bienville founded the Louisiana outpost in 1718. In celebration of the long-overdue twinning of our two historically significant cities, L' Astrolabe and Hop Pop Hop festival have commissioned a brand new version of Western Electric, a stylized phone booth installation with spinning speakers, throwing sounds and voices in all directions, that is at the heart of the Music Box Village's skyline.
This project represents artistic...
more
press references
From The Music Box Village current incarnation: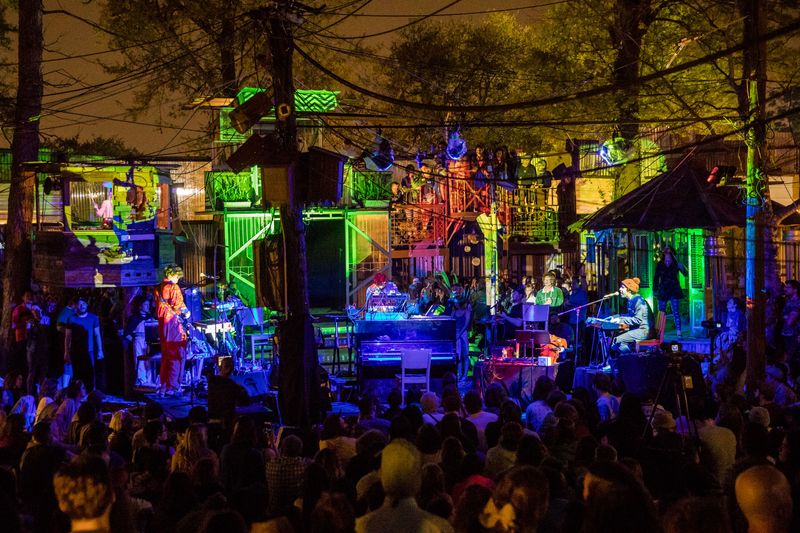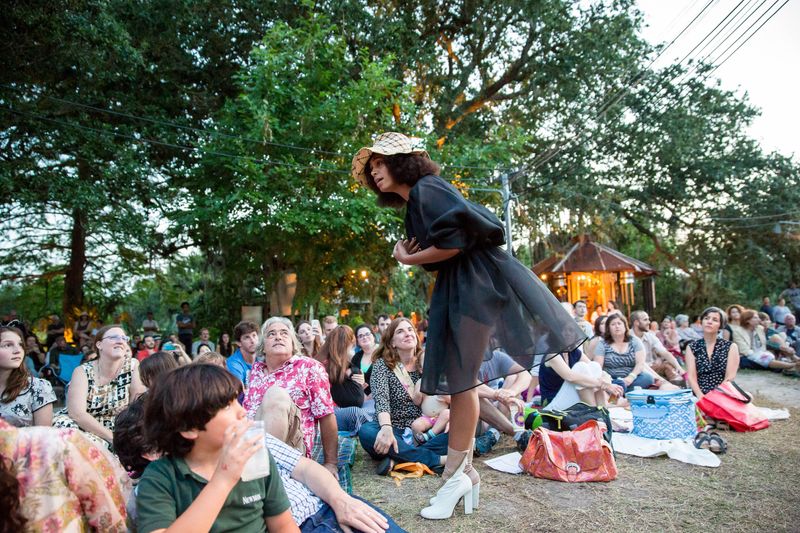 From The Music Box: A Shantytown Sound Laboratory: